Registration for the Plug in SEO Beta trial started on Monday. Not too many bugs later we're inviting you, our blog readers, in too. We like to think we've built a different kind of SEO tool: one that allows you discover keywords, unearth insights using keyword groups (more on that in our next instalment) and then do something about it.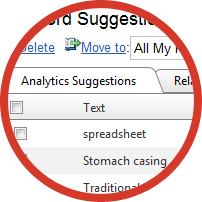 Discover keywords
Real keyword searches that drive traffic to your site arrive in Plug in SEO Keyword Suggestions fed from our real-time Analytics tracking.






Unearth insights using a keyword groups hierarchy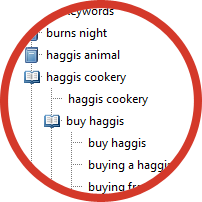 My Keywords is the heart of Plug in SEO. Here you can easily build a keyword hierarchy containing hundreds (or even thousands if you like) of keywords from Keyword Suggestions or entered by you.
Within My Keywords learn what are your best, worst and flat performing individual keywords and, more insightfully, keyword groups. Check individual and aggregate organic rank, visits and conversions to discern where to focus your SEO efforts.
Do something about it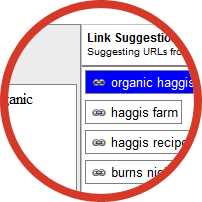 Once you've determined the keywords and keyword groups to target, Business Blog with Link Suggestions enables you to create internal links in your blog post with a single click. When one of your My Keywords is found in the blog text, Link Suggestions will highlight it along with the relevant URL. One click and the keyword anchor text becomes a link. Simple.
We're just getting started
This is our initial beta but already we've built something a bit special that we hope you'll find useful in improving your search engine optimization.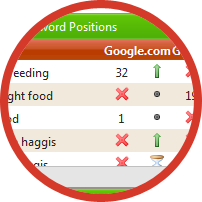 To get instant access to Keyword Suggestions, My Keywords and Business Blog with Link Suggestions, not to mention real-time Analytics, Twitter monitor, Descriptive URIs, Dashboard, an extensive API plus software updates every week simply create an account for the inaugural Plug in SEO Beta.
We'd appreciate your good and bad feedback which you can easily give us using the feedback tab on every page. Subscribe to the Plug in SEO Blog to catch our upcoming post "Be Surprised with Keyword Groups".